A look at the Spanish football front pages from Mundo Deportivo, Marca and Diario AS – in English!
'Step in front, without punishment'
Barca, over all in the second half, show their face but without taking clear chances.
Ferran scored a short time after VAR, Zielinski scored for Napoli.
PSG submit huge offer to Mbappe.
Real Betis beat Zenit, Sevilla beat Dinamo Zagreb, Real Sociedad draw with Leipzig.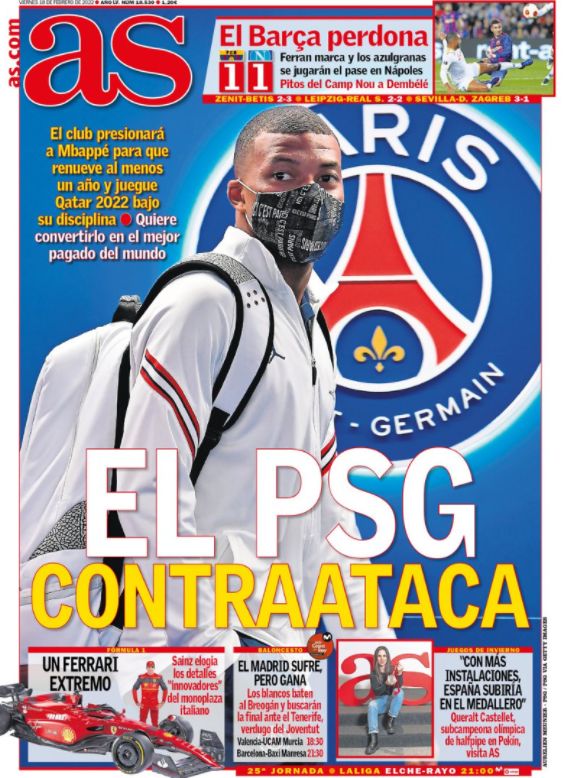 'The PSG counter attack'
PSG pressure Mbappe to extend for at least one more year until after the 222 World Cup.
He wants to become the best paid player in the world.
Miss Barcelona. Ferran scores and Dembélé is whistled.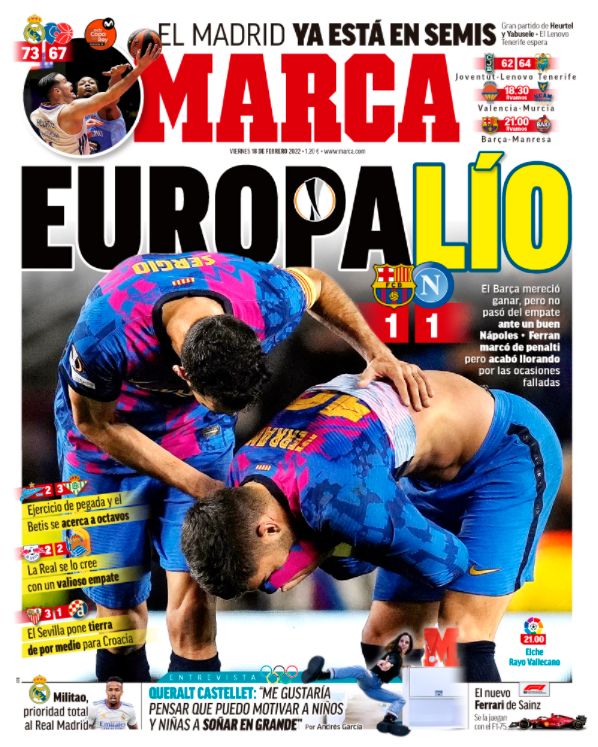 'Europe mess'
Barca deserved to win but couldn't pass the draw against a good Napoli.
Ferran scored a penalty but ended up crying because of missed chances.
Betis close to the last 16.
La Real believe after a valuable draw.
Seville put land between them and Zagreb ahead of Croatia.
Militao the total priority for Real Madrid.