In honor of this weekend's NBA All-Star festivities, this story appears in SLAM Presents All-Star Vol 2: The Land. shop now
There's no myth or magic to Evan Mobley's game. He does what he does. After sweeping nearly every postseason conference award during his lone-season at USC, including Pac-12 Player of the Year, Defensive Player of the Year and Freshman of the Year, the No. 3 pick in the 2021 NBA Draft says he came into the League with the goal of finding his rhythm and making an immediate impact. "I just wanted to come in and get acclimated as quick as possible," he says over Zoom. "I feel like I've been getting better and better every game and feel like I still have a little bit to go. But I feel like it's been good so far."
A few games into the regular season, Mobley soon realized that he could hold his own in the Association, playing against the very same stars he watched growing up. "You start seeing that they're players just like you, and you don't have to look at them as anything more than [what] you are because you're in the same position," Mobley says. "I try to go out there and trust in what I've been doing my whole life."
Now, those same players around the League have started taking notice of Mobley, including the King himself. "He's going to be a damn good basketball player in this league," LeBron James said back in October after the Cavs played the Lakers. Mobley finished with 23 points that night.
Added Anthony Davis: "His game is going to progress. He's going to keep getting better and better. You see the potential to be a three-level scorer, watching film on him a little before the game."
Against the Wizards, Mobley dropped 21 points and impressed Kyle Kuzma so much with his up-and-under finish at the rim that Kuz dapped him up right after the play. "You damn right I'm going to dap him up. I just saw the closest thing to George Gervin in the flesh!!!" Kuzma tweeted.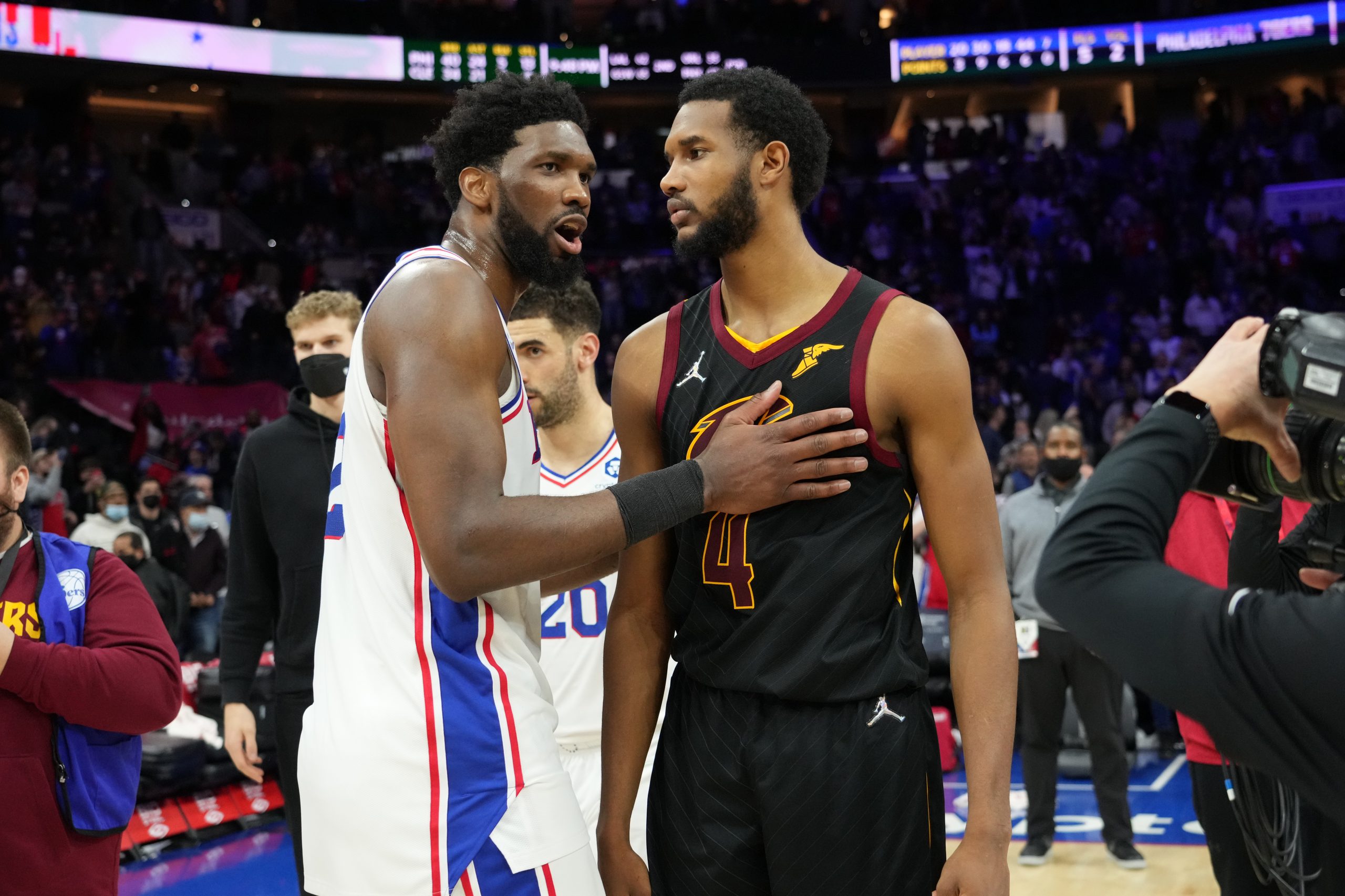 So yeah, Mobley really is that guy. And the Cleveland Cavaliers really are that team again—by ​​the time we went to press, they're sitting at No. 4 in the Eastern Conference. They're young, hungry, and equipped with a standout rookie who can hold it down on both ends of the floor—from finishing at the rim like a guard to snagging his own offensive rebounds to dishing out some assists, and against the Bulls, a notching a career-high 5 blocks, which was a first for any rookie this season and the first time a Cavaliers rookie has had 5 blocks since LeBron James in '04.
"I felt like coming in, my defense was going to be a strong attribute that I have just because of my length and agility. That's what I normally just rely on, and depending on who I'm guarding, I've just tried to play him differently—if it's, like, a guard, [I] give him a little bit more space, so I can react in time. And then if it's a big, press up a little bit more [and] just use my length at the end of the shot and contest all shots. And if not contest, block it. Coming in, that was what my mindset was: to have a strong defensive presence."
As of this writing, Mobley is ranked No. 6 in the League in blocks and No. 27 in defensive rebounds. He's also leading all rookies in rebounds (8.1) and blocks (1.7) per game and sitting at No. 3 in field goal percentage (50.5).
"It's great, but I feel like I'm not satisfied," he says when asked what it's like to see his name at the top of the statistical leaderboards. "I still feel like I need to get better in certain areas, so I'm gonna still keep working, get better at those things and hopefully keep making a big impact on my team and keep winning."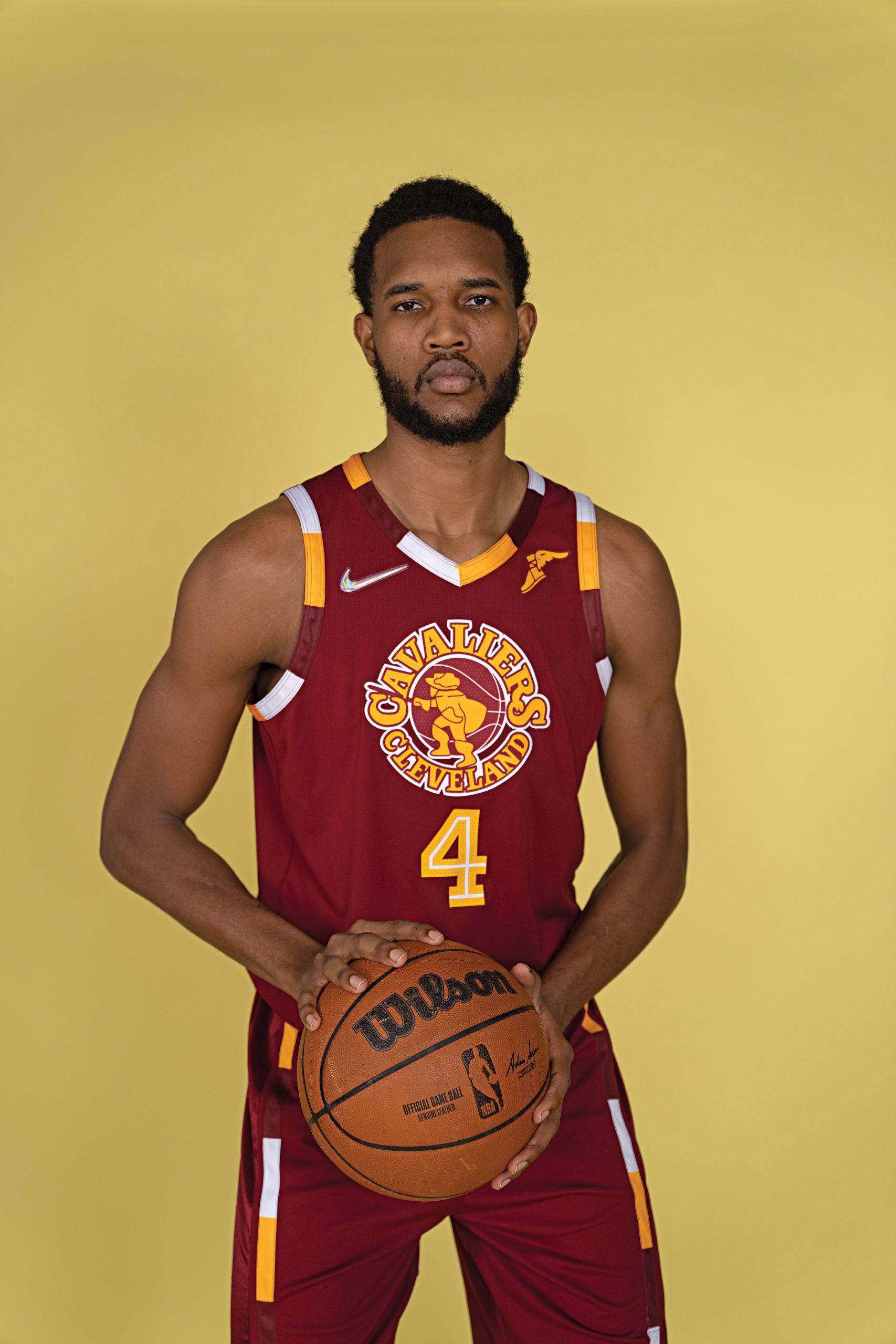 When asked to elaborate on what he wants to work on, he says: "[Be] a little bit more attack-minded offensively, and then defensively, just maintaining what I've been doing and gradually getting better throughout the years and learning new things, because, I mean, you can always get better at something."
He credits his teammates for helping with his transition from college to the NBA, specifically vets like Kevin Love, as well as the young core guys like Jarrett Allen and Darius Garland—both of whom were also on the same Zoom call when we caught up with Mobley back in early December.
When asked what advice they've given their new rook, Garland and Allen both harped on the fact that it's a long, 82-game season. "Keep working," Allen says. "This is a long season, there's gonna be ups and downs. But, [when] Evan came in, he blew away all of our expectations. Like, man, does he really need our advice? You know, he's already coming out here and killing it."
"I was the same way, just telling him that it was going to be a long season and just enjoy it," Garland adds. "I mean, it really goes by fast. I only have three years in it, but [they] went by super quick. Just enjoy the process and have fun with it."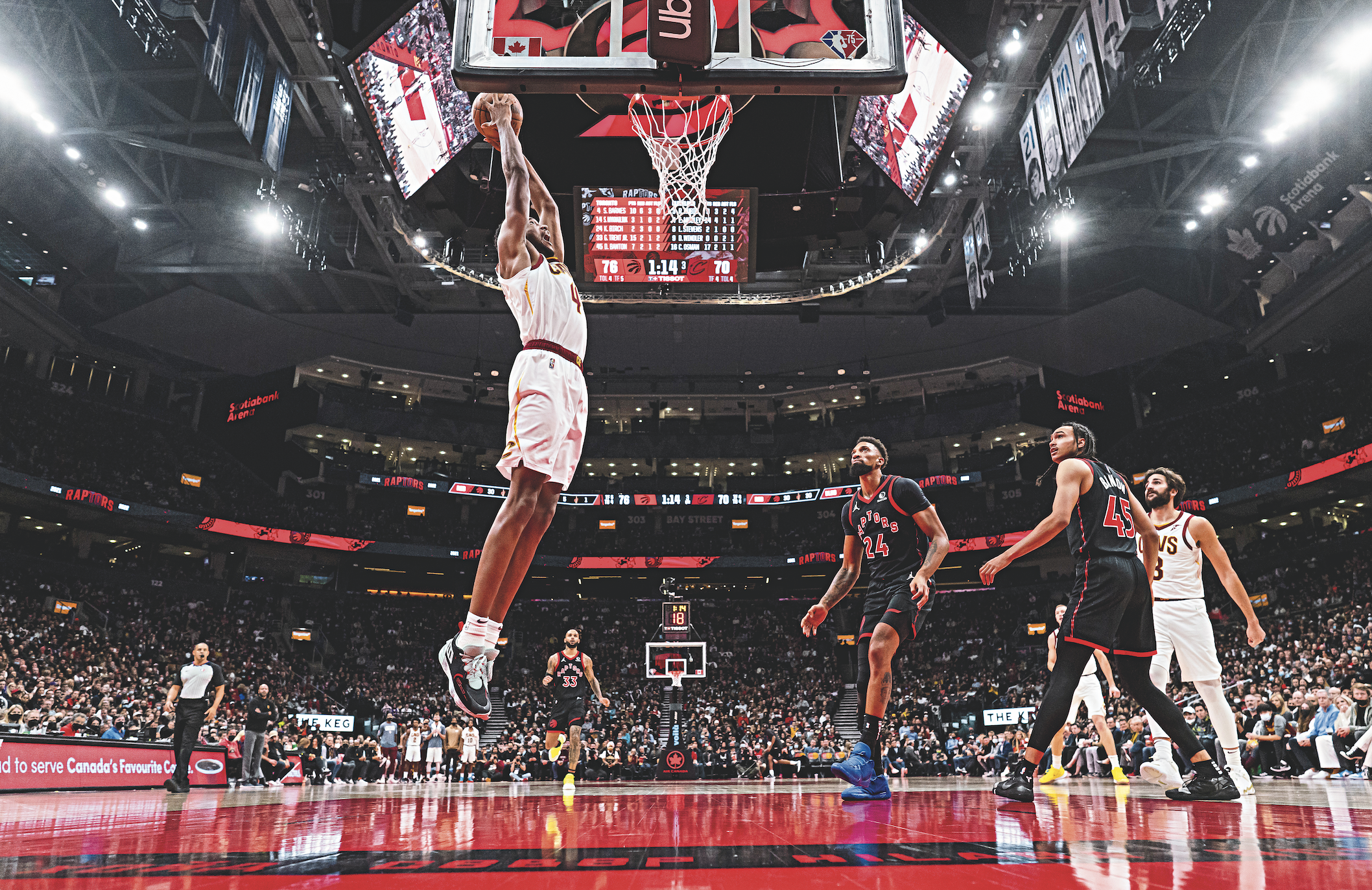 With his name among the top candidates in the Rookie of the Year conversation and with a pivotal starting role on the team, Mobley says he doesn't feel any added pressure this season. He's just out there hoopin' with his teammates and posterizing his opponents along the way.
"I just go out there, have fun with my guys and play the game. I feel like they've helped me not feel pressure because they believe in me. Same with the coaching staff, they all believe in me and put trust in me to do the right things. And they believe that I'm a good player. So there's no pressure when I go out there. I just go out there and play."
Portrait by Jimmy Longo/Cleveland Cavaliers.